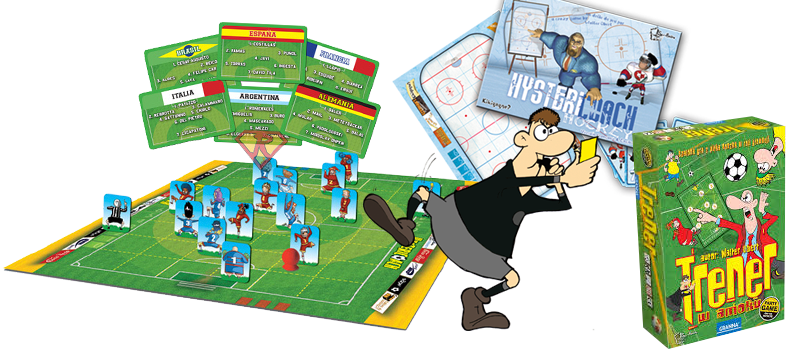 Soccer is a team sport. Each player must do his best effort for the team. It isn't necessary to be champions, it's enough to understand and promptly execute the commands of the coach, and each objective, even those appearing far and impossible, can be reached!
Behaving like a prima donna won't be tolerated, slackers won't be tolerated, those unable to understand the scheme can remain in the locker room. The qualities of each one will have to be integrated with the organization of the team. The team comes first! We attack with seven and we defend with seven; each victory will be our victory, each defeat will be your defeat. Word of coach… Hystericoach!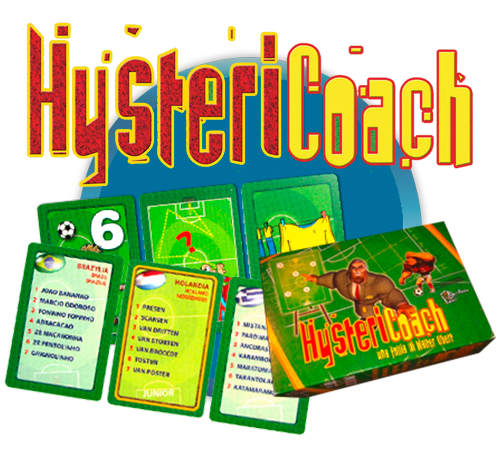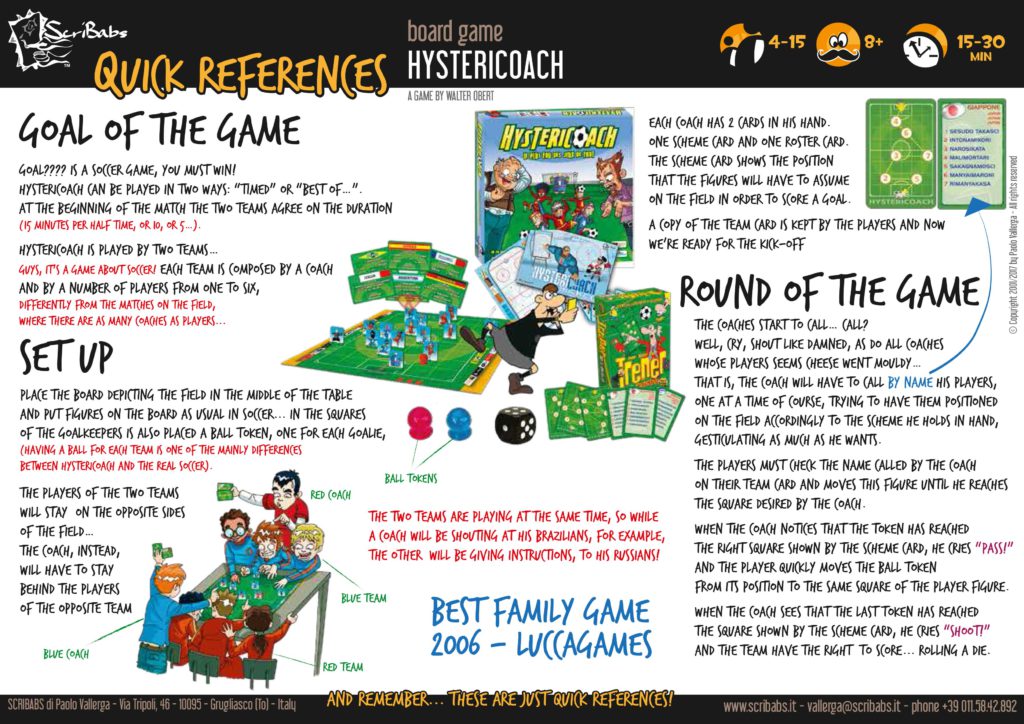 Game has been published also for the Canadian market in the Hockey Version!

A Game by Walter Obert
Illustrations and Artwork by Paolo Vallerga
© Copyright by Scribabs di Paolo Vallerga – vallerga@scribabs.it – www.scribabs.it
© and tm 2019 All marks, copyrights, and illustrations are the property of their respective owners,