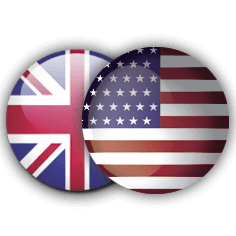 Scribabs.it uses cookies and similar technologies to ensure the proper functioning of procedures and improve the browsing experience. This document provides detailed information on the use of cookies and similar technologies, how they are used by Scribabs.it and how to manage the
Definition
Cookies are computer files or partial data that may be stored on your computer (or other internet-enabled device, e.g. smartphone or tablet) when you visit our sites. Usually a cookie contains the name of the website from which the cookie originates, the 'lifetime' of the cookie (i.e. how long it will remain on your device), and a value, which is usually a randomly generated unique number.
Cookies do not record any personal information about a user and any identifiable data will not be stored.
Cookies can be either permanent (persistent cookies) if they remain on your computer until you delete them, or temporary (session cookies) if they are deactivated when you close your browser. Cookies can also be first-party cookies if set by the site you visit, or third-party cookies if set by a site other than the one you visit.
Types of Cookies
Indispensable Cookies
These cookies are indispensable for the correct operation of the site and are used to manage login and access to the site's reserved functions. The duration of the cookies is strictly limited to the work session (once the browser is closed they are deleted)
Technical cookies
These cookies collect information about how users use a website, for example, which pages are visited most, if you receive error messages from web pages. These cookies do not collect information that identifies a visitor. All information collected by cookies is aggregated and therefore anonymous. They are only used to improve the functioning of a website. By using our site, you agree that such cookies may be installed on your device.
Profiling cookies
These are permanent cookies used to identify (anonymously and non-anonymously) your preferences and improve your browsing experience. Scribabs.it does not use cookies of this type.
Why we use cookies
Our cookies help us to:
Continuously improve our website for you
Avoid having to log in again when navigating between the private and public areas
Improve site speed / security
Improve your search results
We do not use cookies to
Collect any personally identifiable information (without your express consent)
Passing data to advertising networks
Passing personally identifiable information to third parties
Third-party features
Our site, like most websites, includes functionality provided by third parties, including sharing links to social networks. Use of these share buttons installs third party cookies. If you are connected to the social network while browsing our site, the share buttons allow you to link the content viewed to your user account. Please note: although the site does not use cookies for advertising profiling purposes, cookies from third-party sites may be generated and read by the respective services to which they belong.
We invite you to consult the privacy policies of these social networks to find out the purposes of use, especially advertising, of the browsing information that these application buttons allow to collect.For more information on the use of third-party cookies, please refer to http://www.youronlinechoices.com/it/.
Our site includes the following third parties that use cookies:
Google – Norme sulla Privacy
YouTube – Norme sulla Privacy
Managing Cookies
You can usually activate cookies by changing your browser settings. However, by deactivating them you may limit their functionality.
The setting can be defined specifically for different websites and web applications. Furthermore, the best browsers allow you to define different settings for 'proprietary' and 'third-party' cookies.
Chrome: https://support.google.com/chrome/answer/95647?hl=it
Firefox: https://support.mozilla.org/it/kb/Gestione%20dei%20cookie
Internet Explorer: http://windows.microsoft.com/it-it/windows7/how-to-manage-cookies-in-internet-explorer-9
Opera: http://help.opera.com/Windows/10.00/it/cookies.html
Safari: http://support.apple.com/kb/HT1677?viewlocale=it_IT
This page is visible by means of a link at the bottom of all the pages of the Site in accordance with Article 122 second paragraph of Legislative Decree 196/2003 and following the simplified procedures for information and the acquisition of consent for the use of cookies published in the Official Gazette no. 126 of 3 June 2014 and its register of provisions no. 229 of 8 May 2014.

[ultimate_gdpr_cookie_popup]Cookie preference [/ultimate_gdpr_cookie_popup]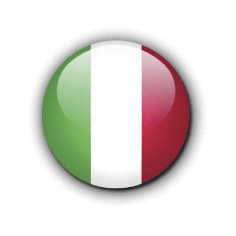 Scribabs.it utilizza cookie e tecnologie simili per garantire il corretto funzionamento delle procedure e migliorare l'esperienza di navigazione. Il presente documento fornisce informazioni dettagliate sull'uso dei cookie e di tecnologie similari, su come sono utilizzati da Scribabs.it e su come gestirli.
Definizione
I cookie sono file informatici o dati parziali che possono venire salvati sul vostro computer (o altri dispositivi abilitati alla navigazione su internet, per esempio smartphone o tablet) quando visitate i nostri siti. Di solito un cookie contiene il nome del sito internet dal quale il cookie stesso proviene, la 'durata vitale' del cookie (ovvero per quanto tempo rimarrà sul vostro dispositivo), ed un valore, che di regola è un numero unico generato in modo casuale.
I cookie non registrano alcuna informazione personale su un utente e gli eventuali dati identificabili non verranno memorizzati.
I cookie possono essere permanenti (cookie persistenti) se rimangono sul computer finché l'utente non li elimina, oppure temporanei (cookie di sessione) se sono disattivati alla chiusura del browser. I cookie possono anche essere cookie di prime parti se impostati dal sito visitato, oppure cookie di terze parti se inseriti da un sito diverso da quello visitato.
Tipologie di Cookie
Cookie Indispensabili
Si tratta di cookie indispensabili per il corretto funzionamento del sito e sono utilizzati per gestire il login e l'accesso alle funzioni riservate del sito. La durata dei cookie è strettamente limitata alla sessione di lavoro (chiuso il browser vengono cancellati)
Cookie Tecnici
Questi cookie raccolgono informazioni su come gli utenti utilizzano un sito web, ad esempio, quali sono le pagine più visitare, se si ricevono messaggi di errore da pagine web. Questi cookie non raccolgono informazioni che identificano un visitatore. Tutte le informazioni raccolte tramite cookie sono aggregate e quindi anonime. Vengono utilizzati solo per migliorare il funzionamento di un sito web.
Utilizzando il nostro sito, l'utente accetta che tali cookie possono essere installati sul proprio dispositivo.
Cookie di profilazione
Si tratta di cookie permanenti utilizzati per identificare (in modo anonimo e non) le preferenze dell'utente e migliorare la sua esperienza di navigazione. Scribabs.it non utilizza cookie di questo tipo.
Perchè usiamo i cookie
I nostri cookie ci aiutano a:
Migliorare continuamente il nostro sito web per voi
Evitare di dover effettuare nuovamente il login durante la navigazione tra l'area riservata e quella pubblica
Migliorare la velocità / sicurezza del sito
Migliorare i risultati delle vostre ricerche
Non viene fatto uso di cookies per:
Raccogliere tutte le informazioni di identificazione personale (senza il vostro consenso espresso)
Passare i dati alle reti pubblicitarie
Passare i dati di identificazione personale a terzi
Funzioni di terze parti.
Il nostro sito, come la maggior parte siti web, include la funzionalità forniti da terzi, compresi link di condivisione a social network. L'utilizzo di questi pulsanti di condivisione installa cookie di terzi. Se siete connessi al social network durante la navigazione sul nostro sito, i pulsanti di condivisione consentono di collegare i contenuti consultati al vostro conto utente. Attenzione: sebbene il sito non usi cookie per finalità di profilazione pubblicitaria, i cookie di siti terzi potrebbero essere generati e letti dai rispettivi servizi a cui appartengono.
Vi invitiamo a consultare le politiche in materia di tutela della privacy di questi social network per conoscere le finalità d'uso, soprattutto pubblicitarie, delle informazioni di navigazione che questi pulsanti di applicazioni permettono di raccogliere.
Per maggiori informazioni sull'uso dei cookie di terze parti si rimanda al sito http://www.youronlinechoices.com/it/
Il nostro sito comprende le seguenti terze parti che utilizzano i cookie:
Google – Norme sulla Privacy
YouTube – Norme sulla Privacy
Gestione dei Cookie
Di solito è possibile attivare i cookies modificando le impostazioni del browser. Disattivandoli potreste tuttavia limitare le loro funzionalità
L'impostazione può essere definita in modo specifico per i diversi siti e applicazioni web. Inoltre i migliori browser consentono di definire impostazioni diverse per i cookie "proprietari" e per quelli di "terze parti".
Chrome: https://support.google.com/chrome/answer/95647?hl=it
Firefox: https://support.mozilla.org/it/kb/Gestione%20dei%20cookie
Internet Explorer: http://windows.microsoft.com/it-it/windows7/how-to-manage-cookies-in-internet-explorer-9
Opera: http://help.opera.com/Windows/10.00/it/cookies.html
Safari: http://support.apple.com/kb/HT1677?viewlocale=it_IT
Questa pagina è visibile, mediante link in calce in tutte le pagine del Sito ai sensi dell'art. 122 secondo comma del D.lgs. 196/2003 e a seguito delle modalità semplificate per l'informativa e l'acquisizione del consenso per l'uso dei cookie pubblicata sulla Gazzetta Ufficiale n.126 del 3 giugno 2014 e relativo registro dei provvedimenti n.229 dell'8 maggio 2014.

[ultimate_gdpr_cookie_popup]Cookie preference [/ultimate_gdpr_cookie_popup]